After Sunday night I was just as disappointed in Game of Thrones as everyone else that watched it. It wasn't that we weren't expecting the results of Dany going crazy or Cersei and Jamie dying but it was how they got us to that point. It's almost like they wrote this amazing novel and then got a text telling them to wrap it up in twenty five pages when they needed 200 pages.
I won't focus on all the storylines and characters. I choose to focus only on two, Jamie and Cersei Lannister. I wrote on Facebook recently that I wanted a love like Jamie and Cersei and of course most of the comments were, "You want to sleep with your sister, ewwww." I'm not talking to those people because those people are more than likely Hodor slow. Take the sibling part out of it, free your mind from that thought process. Just look at them as a man and a woman that grew up together.
Jamie is a man that literally did everything right is entire life. He honored his family, served his King and house proudly and had a reputation that most men could only dream of. It was only when he killed the King he was supposed to be protecting that he became "evil." This is a guy who was never looked at as mean or evil before this. He was handsome, charming, funny and brave. One decision made him a villain.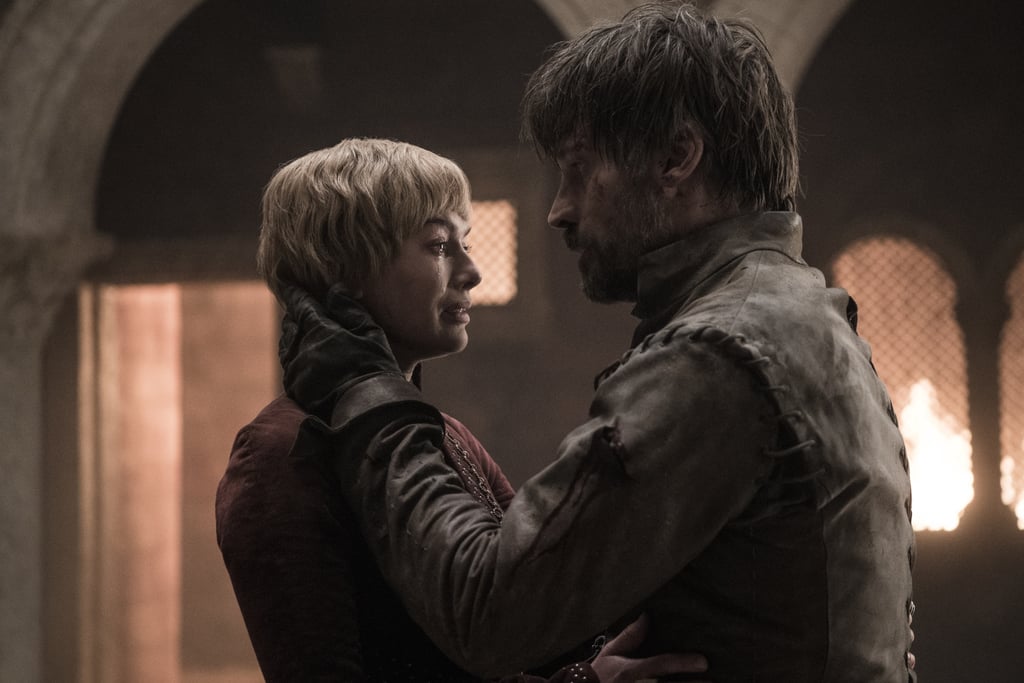 When you become a villain you take solace in the people that know the real you. No one knows Jamie Lannister better than the woman he literally came into this world with. Their intimacy wasn't backwoods incest or passion they couldn't control. I'm not even sure it was love, I think it was need. The need to be intertwined with the only person that sees the real them.
Jamie's entire arc on the show was about doing whatever to protect and get back to Cersei. We want him to be this guy that's changed and a better man but he never changed. He was just humbled and needed to keep his word. He fought for the living out of honor, not a need to be better than he was. His entire life was about loyalty and honor.
Cersei on the other hand, her entire life was about family and power. She hated she wasn't a man because she knew in her heart that had she been born Jamie she would be a king. Her love for Jamie was the only thing that filled the voids in her life. Not even her children who she loved to death could replace the person she came into this world with.
"I killed my cousin with my bear hands for Cersei. I pushed a boy out of a window crippling him for life for Cersei. I would have killed every man, woman and child in Riverrun for Cersei." Those words, that passion, that need, that love. That doesn't die over night because you want to be someone you're not. Killing Cersei would have been killing his soulmate. They lived in a world where everyone hated them, everyone envied them, everyone desired them. In each other they had calm in the storm. I stand by what I said, there story is the perfect love story. And if you can't get pass the whole sibling thing, you're as basic as Hodor.